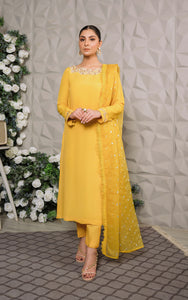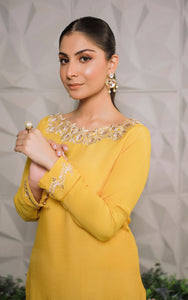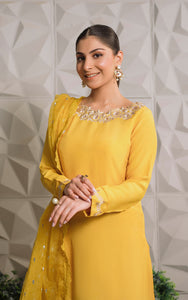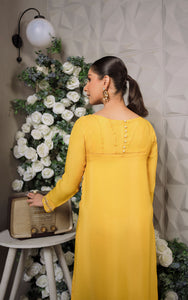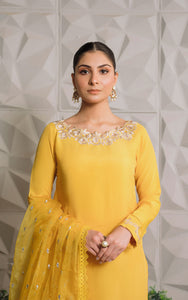 D5- MUSTARD MAVEN
Tax included.
Color: Mustard
Fabric: Korean raw silk
Work Details: Embroidered in a Beautiful Floral Pattern
Our Mustard Three Piece Attire is embroidered In a Floral Pattern On the shirt at the neck and the Sleeves Adorn with Lace and pearl motifs and paired with an embellishment organza dupatta perfect for the everyday season.

Can be Customized on Demand.

For any kind of customization i.e., fabric/color/style please contact our WhatsApp team.
Shirt & Bottom Length will be according to the customer's desire.
Delivery Time:  All orders would take a minimum of 8-10 working days for delivery.
Important Note:
* Length will vary according to the design.
* Actual colors of the outfit may vary from the colors being displayed on your device.
* 30 % Payment would be in advance.