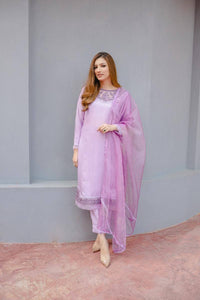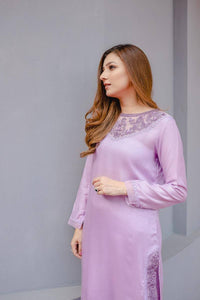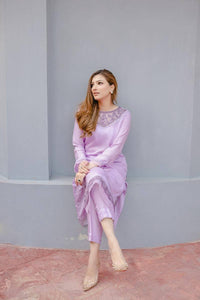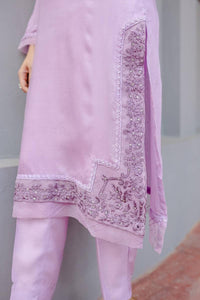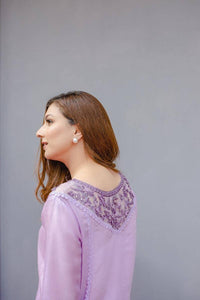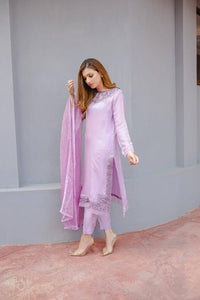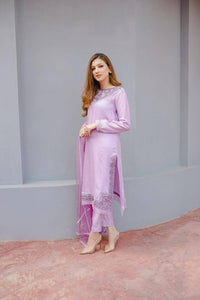 Fabric: Pure Cotton net
Color: Purple
The forever flattering, ensemble is composed of a dreamy Lavender color featuring intricate embroidery on the front daaman back, and front neckline fully hand embroidered and embellished in soft soothing 3D work further embellished with diamantes, to add a bit of spark to your look. The sleeves and daman have pleated organza to give it a finished look. The unique border is created with hand embroidery further enhanced with diamante to give it that festive look. The shirt is accompanied by a coordinating organza dupatta with laces along with embroidered pants, this elegant ensemble will be your perfect go-to solution for any occasion.
Pants and dupatta sold separately
Shirt length "42"